Las Vegas
Las Vegas, the entertainment capital of the world, has something for everyone from concerts, sports, nightlife, shopping to dining, golf, spas, adventure, luxury accommodations and so much more.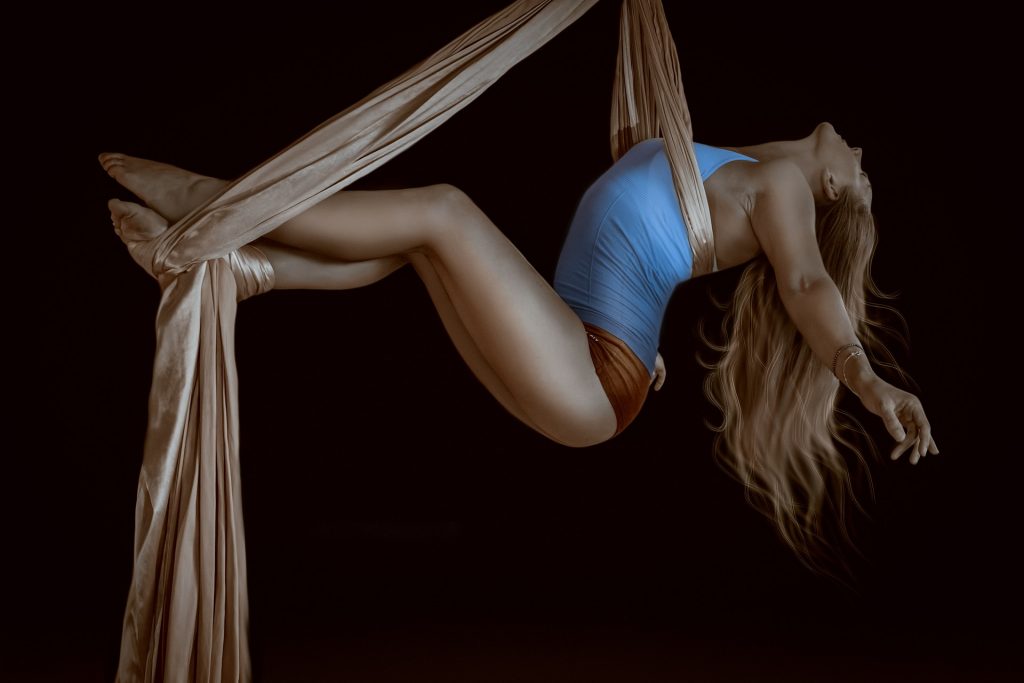 Hotels and Casinos: Casino resorts dominate the Las Vegas Strip and, inside, are even more impressive with extravagant shopping, entertainment from gaming to roller coasters and captivating performances from legends like Celine Dion. Las Vegas is also one of the most beautiful cities in the world, and its resorts allow for some of the most picturesque views. Don't miss the Observation Deck at the Strat, the tallest freestanding observation tower in the U.S., and the Foundation Room at Mandalay Bay which not only has a gorgeous lounge, but a patio on the 64th floor boasting some of the best views of the Strip.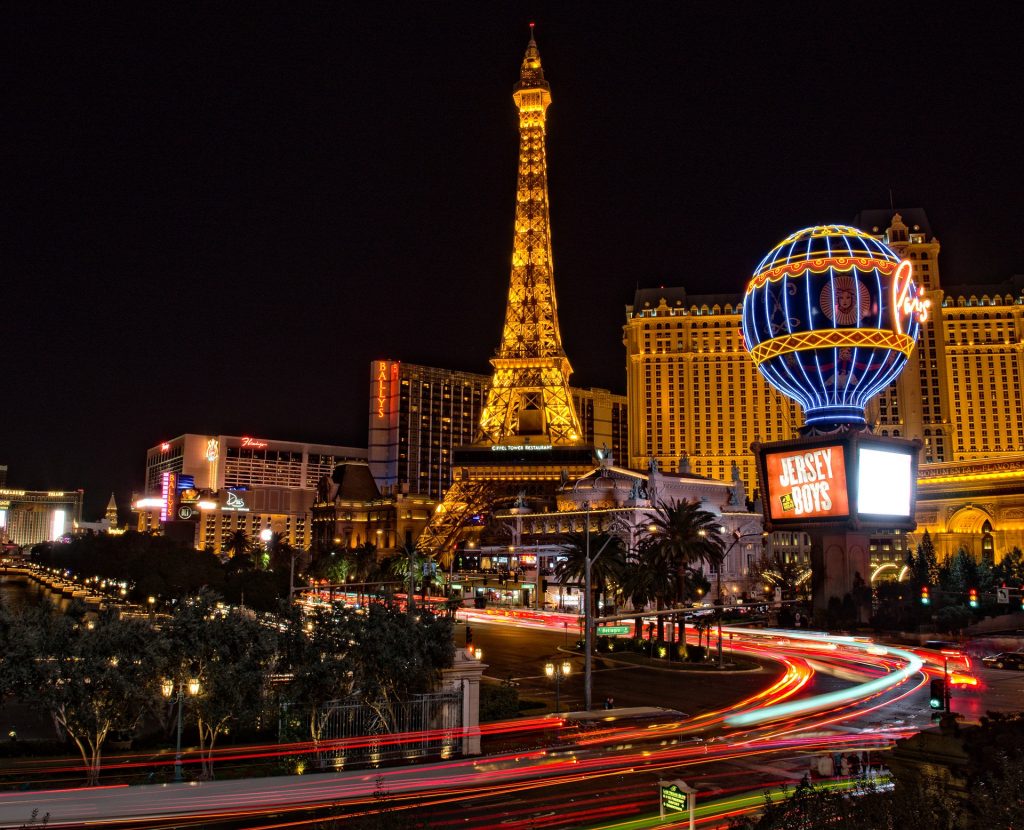 Gastronomy
Gastronomy: Resorts up and down the Vegas Strip feature world-renowned chefs and offer some of the most amazing culinary meals and desserts out there, such as the newly opened Hell's Kitchen by Gordon Ramsay, the internationally-famed chef's fifth Las Vegas restaurant, but the first that attempts to replicate his studio set as seen on television in his hit chef competition show. Chef Guy Savoy has ensured his Las Vegas restaurant (Restaurant Guy Savoy in Caesars Palace) presents as serious a fine dining experience as his lauded original in Paris, France. For the sweet tooth, be sure to check out Carlo's Bakery at the Venetian and try their flakey lobster tail pastries that have been perfected over 100 years. Or at Andrea's, at Encore, order the Mt. Fuji, the one-foot-tall devil's food cake, topped with 64 per cent dark chocolate and served flambé at your table.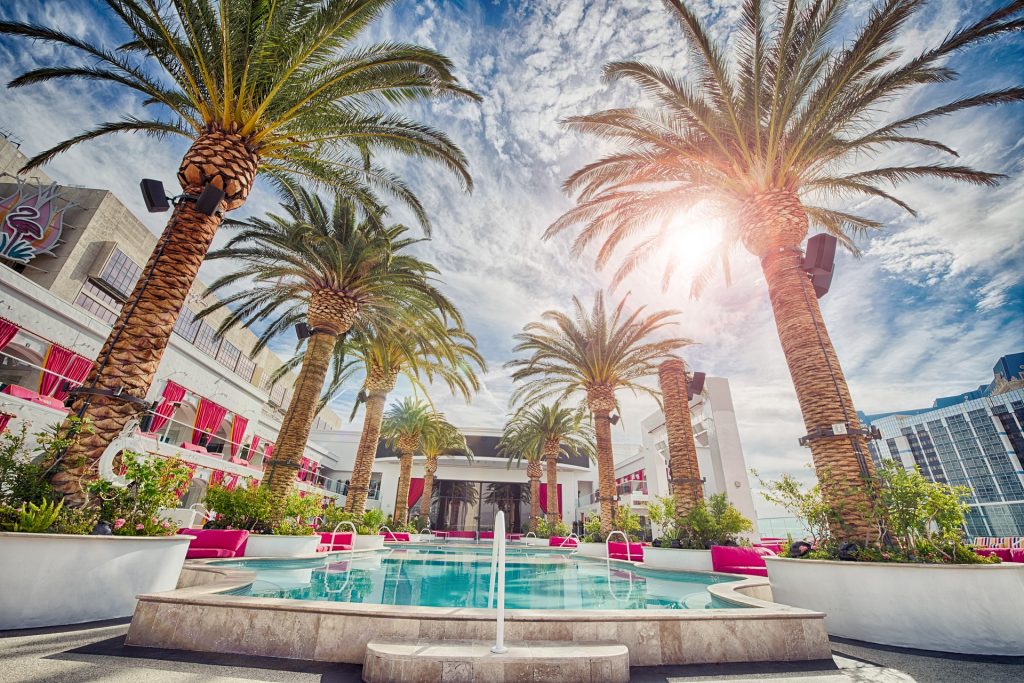 Nightlife
With bars every night, pool clubs in season and nightclubs on weekends, Las Vegas' nightlife is world-renowned. For nightclubs, enjoy the night outside with the Voodoo Rooftop Nightclub at Rio or enjoy the elegance of Chateau at Paris Las Vegas. For pool clubs, soak in sun and luxury at Moorea Beach Club at Mandalay Bay or Palms Pool at the Palms.