Puerto Plata
Located on the Dominican northern coast, Puerto Plata is one of the country's most popular destinations as it has been blessed with beautiful beaches, including Playa Dorada, awarded the Blue Flag environmental designation, and cradled by a chain of majestic coastal mountains.
Take a twilight stroll and you'll understand why Columbus chose to call this town Puerto de Plata (Port of Silver). You'll be awestruck by how imbued the coast is with silver hues as the sun sinks into the Atlantic Ocean. This provincial capital has noticeable Victorian style and colonial relics such as the Fort of San Felipe. Agricultural, cattle farms and tourism create its strong economy, and it also has the most important amber mines in the world.
Must See
The Damajagua Cascades: in an ethereal setting, capture the beauty of 27 majestic waterfalls – to add excitement to the experience, you can slide down one after hiring a guide to take you through the climbing path. Most visitors only go to the seventh fall – how many will you see?
La Isabela: Puerto Plata is steeped in history as Columbus arrived on board the Santa Maria and wanted to establish the first town of the new world, La Isabela. It was finally founded on 1496 by Bartholomew Columbus, on the foot of the Isabel de Torres Mountains. It became a major centre and soon became the last stop for ships going back to Europe, their holds laden with treasures – visit this town and take home a keepsake treasure of your own.
Laguna Gri-Gri: with clear waters and unusual rock formations surrounded by mangrove trees, this is a great spot for snorkelling and diving. Also a nature-lovers and tropical-bird-watcher's paradise, it gets its name from the area's abundant presence of the Gri-Gri tree. The dense mangrove forest that surrounds and separates it from Corpses and Los Minos beaches houses the Bird Sanctuary, where thousands of birds live.
Must Do
Underwater exploration – diving and snorkelling enthusiasts of all levels can enjoy shallow reefs, shipwrecks, freshwater caves and deep water diving. Experienced divers will enjoy the stunning Monte Cristi area.
Visit Columbus' house – in Puerto Plata, you can see the remains of Columbus's house and the church where the first mass of the new world was held. Be sure to admire the Victorian gingerbread-like mansions from the late 1800's that set the pattern for a whole era.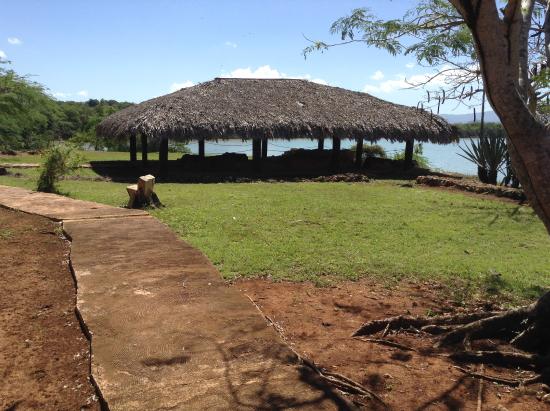 Dance like the locals – most hotels feature evening shows or have in-house discos so get out on the town with authentic music enjoyed by locals. Puerto Plata offers a range of clubs and bars boasting merengue and salsa music so be sure to put on your dancing shoes.