Punta Cana
Punta Cana, located on the south eastern side of Dominican Republic, is home to some of the most beautiful beaches in the Caribbean. But there is much to do besides relaxing, such as play on one of its many golf courses, go horseback riding, scuba diving or hiking. With 32 kilometres of beaches with white sands, a backdrop of swaying palm trees, and warm waters, you'll discover why Punta Cana has become one of the most popular destinations of the Caribbean.
Must See
Los Haitises National Park: take a boat ride on underground rivers flowing through caves with pre-Columbian drawings and petroglyphs. Consisting of a limestone karst plateau with conical hills, sinkholes and caverns, and mangrove forest on the coast, there is a setting for everyone is this natural paradise.
The Manati Park Bavaro: with fun for the whole family, swim with the dolphins at this wildlife ecological adventure site or watch a display of bird, reptile and fish exhibits, or shows presented with parrots, dolphins and dancing horses.
Punta Cana Ecological Reserve: take a trek through paradise in this reserve, resting on 420,000 square metres of tropical gardens and exuberant vegetation. Walk through a jungle to arrive at a refreshing cool spring – along the way, visit several crystal clear Sweetwater lakes in the forest, as well as fish, turtles and so much more.
Must Do
Swim with dolphins and sharks – the Marinarium Park on the sea offers snorkelling with nurse sharks and stingrays; Dolphin Island is a short boat ride away to the artificial island where you can have a swim with trained dolphins.
Take a safari – Jeep safari excursions offer adventure tours where you can observe the tropical wilderness, the countryside with its crops and take a dip at a deserted beach.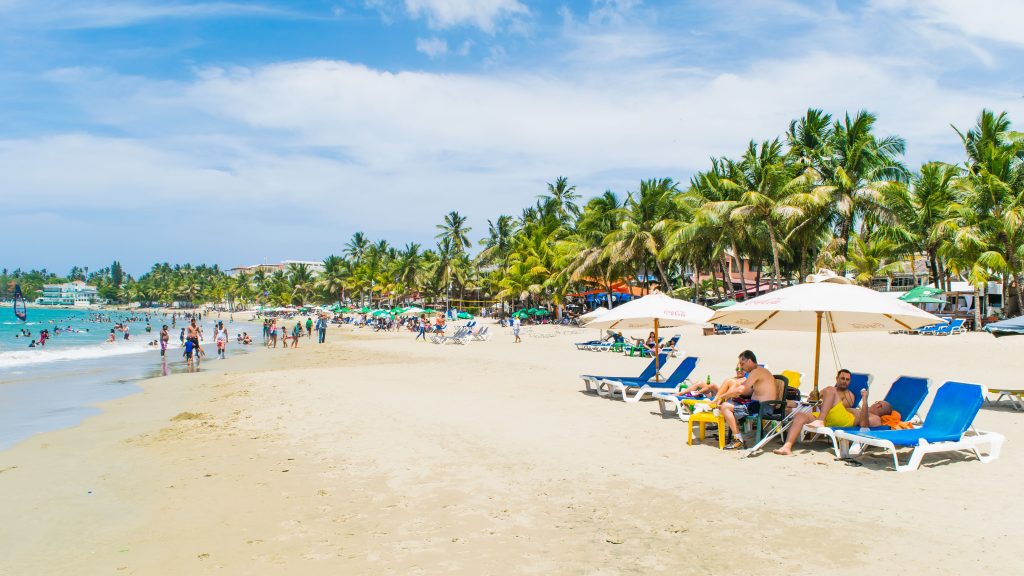 Explore coral reef – in this part of the country, you will find a coral reef measuring 30 km, the longest in the whole island. Snorkelling is best just off coast to take in this underwater wonderland. Book an excursion or hire locals on the beach with their own boats. Scuba diving is practised but is more ideal for new divers since the waters are shallow; still, shipwrecks, coral formations, channels and tunnels can be admired.