Cancun
Offering unparalleled beauty and plenty of fun along Cancun's famed hotel zone, in Cancun, you'll find everything from five-star hotels and modern shopping malls to more than 500 restaurants offering the best in natural and international cuisine; along with numerous bars and discos where parties can go all night.
Must See
Chichen Itza: don't miss seeing this large Mayan archaeological site and one of the most notable and recognized landmarks on the Yucatán. Mexico's most-visited archaeological site, originally a main hub of Mayan civilization and since named a UNESCO World Heritage site, is a impressive display of this advanced civilization with its mysticism and beauty. Be sure to take the time to explore its ruins, the majestic observatory, the Pyramid of Kukulcan, and the Temple of Warriors.
Cancun Underwater Museum: For a truly unique experience, snorkel in the Cancun Underwater Museum (MUSA) to view more than 470 underwater statues or take in the world-renowned art conservatory by glass-bottom boat or completely submerge yourself in it by scuba diving.
El Rey: this small Mayan settlement with a pyramid and two plazas, dated from 1200 AD to the Conquest, is located in the far south of the island. Hundreds of iguanas that flee the grand hotels site come find refuge here in the quiet and little-visited ruins.
Must Do
Enjoy night and day – bordering the Caribbean Sea, soak in the sunshine on its many beaches then take in the nightlife that makes Cancun such a popular destination. Nightlife in Cancun can go on until dawn in its many discotheques and nightclubs. You'll find all kinds of music there as well as the finest Mexican and imported drinks. If you are looking for a calmer atmosphere, there are jazz or piano bars, as well as those with traditional mariachi music.
Swim with dolphins – for a fun daytime adventure, take a ferry from Playa del Carmen to the island of Cozumel; keep going south an discover the ancient Mayan ruins of Tulum or spend your day at Xcaret Eco Theme Park, swimming with the dolphins, or exploring rivers and stunning cenotes.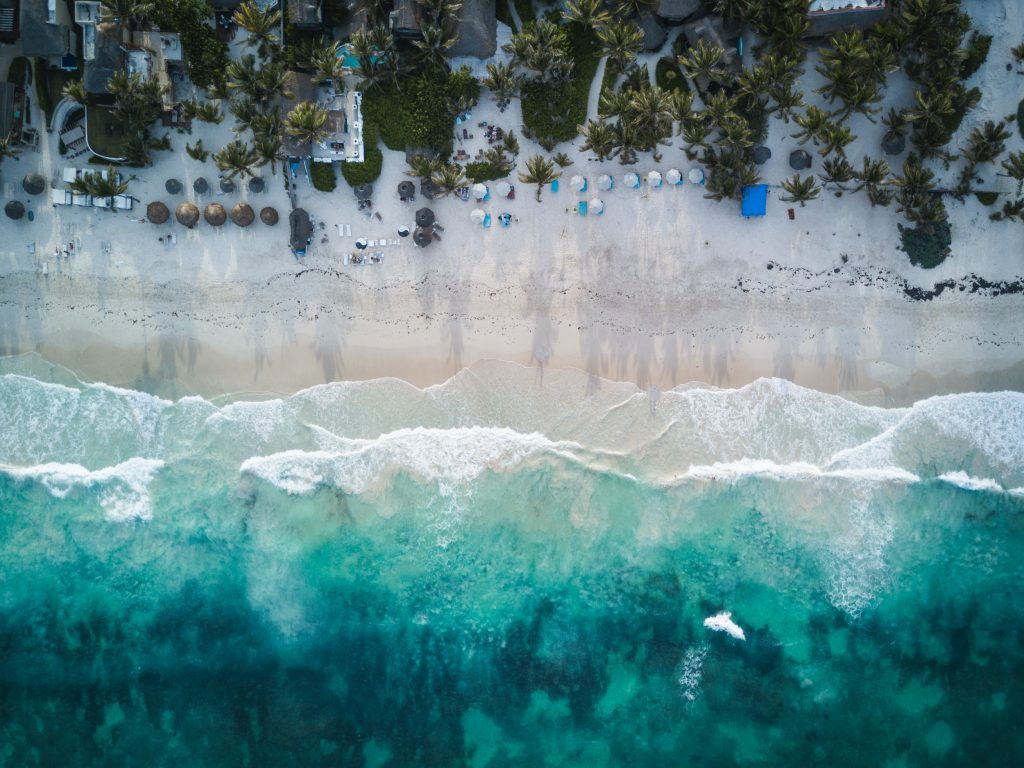 Sail away – one of the best places for sailing is off the fantastic beaches of Cancun. The waters are perfect for sailing and boating in both the bay and Laguna Nichupté. You can fish for chad, coronado, sea bass, sailfish, dorado and red fish.