Huatulco
An idyllic paradise, Huatulco offers quiet, calm peace within its nine picturesque bays, featuring dozens of beaches and numerous inlets and coves – each offering its own unique setting and ecology.
Must See
Copalitilla Magic Waterfalls: an amazing nature escape near Huatulco Bays and getting there is part of the adventure. Through a landscape of flowing rivers, rolling hills, bridges and mountains, you'll discover more than 30 waterfalls. Take a dip in the blue waters flowing from the Sierra Madre Mountains.
Eco-Archeological Park of Copalita: while it may not have the majesty of Oaxacan landmarks such as Monte Alban, it is impressive in its own right. Set on 87 hectares of Huatulco's Ecological Reserve, it stretches from the mouth of the Copalito River, through wetlands, picturesque forests, steep cliffs and lookout points offering magnificent views of the ocean.
Santa Maria Huatulco: tracing its roots back to pre-Hispanic times, this historic site was used as a trade centre for the Oaxacan region. Stop in the main square to find a red and white cathedral dating back to the 18th century, and then enjoy great shopping found in the local market.
Must Do
Explore the jungle – sign up for Bay and Jungle Excursions as these tours are perfect to explore local bahias, coves and inlets, or the tropical rainforest that could not be seen otherwise. Discover all the magnificent tree species and the wildlife that inhabits them; some tours companies offer ecological excursions as well.
Take in its nightlife – the bahias of Huatulco has a great nightlife and offers many options for entertainment. La Crucecita is one of the most popular places for shops, restaurants, bars or to watch local musicians perform; enjoy a live performance of the Guelaguetza dance. Many hotels in the area present a wide variety of shows so make sure to find out what is playing.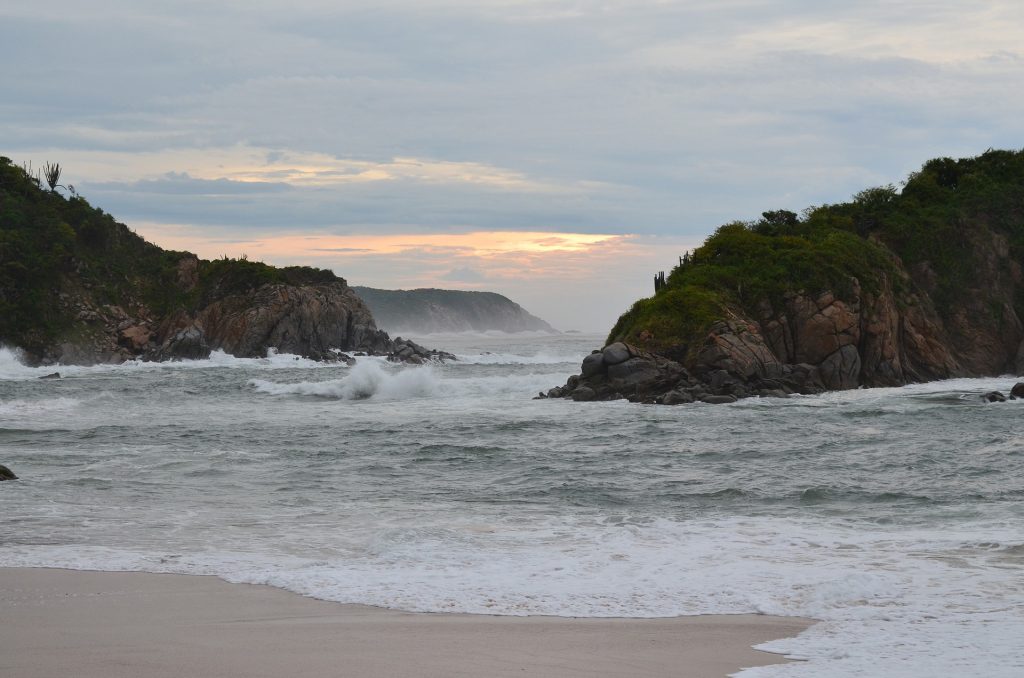 Visit turtles – take a trip 30 kilometres outside of Huatulco to visit the Mexican Turtle Center in Mazunte. Here, the government has opened this centre so you can visit the turtle farm, a museum, a cactus garden and the research centre dedicated to protecting marine turtles.