Manzanillo
Named after the many fruit trees in its forests, Manzanillo is a charming city full of festive streets, friendly people, beautiful landscapes and outstanding tourist facilities. The city's unique history combined with its modern-day side makes Manzanillo a one-of-a-kind destination for a variety of recreational activities like sport fishing, adventure tourism and strolling along the beach to sampling the delicious local cuisine.
Must See
Jardin de Obregon: explore the town's square, located across from the waterfront and displays a Victoria-era bandstand and busts of local famous men; it becomes quite lively in the evening. From here, stroll down to the seaside walkway to take in natural sights.
The Hacienda de Nogueras museum: an old sugar mill that produced cane alcohol in the 17th century now houses a wonderful collection of antique furniture, kitchen implements, paintings and pre-Hispanic pottery.
Lagunas: just north of downtown lies Laguna de San Pedrito and just south is Laguna de Cuyutlan. Enjoy wonderful sightings of white herons, pink flamingos and the tropical sunset at San Pedrito.
Must Do
Go fishing – sport fishing is Manzanillo's main attraction, particularly for sailfish fishing enthusiasts. Every February since 1954, Manzanillo has hosted the International Dorsey Tournament, a famous competition that awards winners valuable prizes. The special, medium-sized boats available for hire in the port of Manzanillo allow sport fishing enthusiasts to sail in the high seas a short distance from the coast.
More than sunbathing – if you decide to explore Manzanillo Bay, make sure to visit the many beaches. You can admire the sunset from the central pier in Manzanillo bay. Stunning beaches include Las Brisas Beach, where it's particularly peaceful and faces the bay. Its light brown sand, sloping beach and gentle waves invite you dive into its turquoise waters or sunbathe on the shore; Las Hadas, which means fairies, earning its name from seamen who discovered the phenomenon caused by the phosphorus in the sea creating the impression of illuminated silhouettes dancing on the surface of the sea; or Playa Azul where the deep blue sea breaks onto the dark brown sands of this beach, located between Salagua and Las Brisas.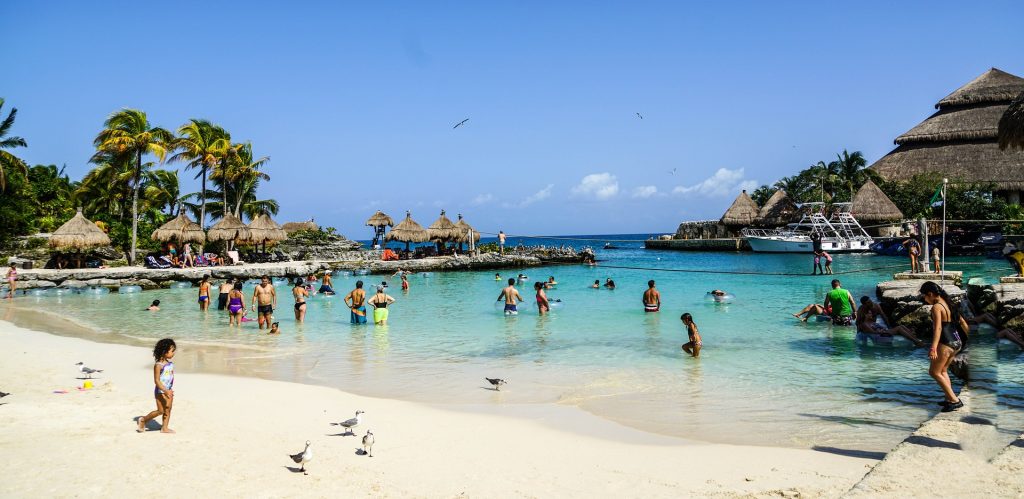 Take a trip to Colima – nearby Colima is definitely worth a day trip, not only because of all the archaeological sites around but because the town houses several cultural and popular art museums. Stop by the Cathedral, originally constructed in 1527 but rebuilt several times due to earthquakes, and the Palacio de Gobierno, both located on the Plaza Principal.