Cozumel
Cozumel, the largest inhabited island in Mexico, is an ideal Caribbean destination for everyone. Known as the plunging paradise for divers from all over the world, the island is located east of the Yucatan Peninsula on top of the age-old structures of the Mayan coral reef – the second largest in the world. The island's lagoon is connected to the sea by narrow canals with underwater caves, bursting with multicolored tropical fish and unique inland reefs.
Must See
San Gervasio: take in Mayan ruins in this archeological site, also known for its lizards, and witness the Mayan culture and its mysteries of this sanctuary to Ixchel, goddess of fertility and love. For Mayan women it was an obligation to visit Cozumel at least once in their lifetime to pay tribute to Ixchel.
San Miguel: along with the island's Mayan ruins and stunning beaches, stop in San Miguel to stroll the malecón, or boardwalk, to watch cruise ships and take in the shops. Keep heading north on the malecón, past Calle 10 Norte, for a unique visit to an area lined with sculptures of Mayan gods and goddesses that draws more locals than tourists. The town feels increasingly traditional as you head inland to the pedestrian streets around the plaza, with its family-owned restaurants and shops.
Coral reef: take a glass bottom boat tour to visit a few reefs, small parts of the second largest coral reef in the world. Look through the glass bottom of the boat to see all the stunning sea-life you pass on your way.
Must Do
World-renowned snorkelling and exploring – the beaches in Cozumel are surrounded by dense tropical vegetation and unusual endemic species, and while these are also characteristic of the island, its greatest wealth is undoubtedly underwater. Find some of the best snorkelling in the world with its seemingly endless coral reefs, and sparkling clear, warm blue water, there's more to see than you can imagine.
Watch the clock tower – stroll through the town's main square, the Plaza del Sol, were lovely benches and a stone gazebo and a tall clock tower and enjoy the shade of the tropical trees.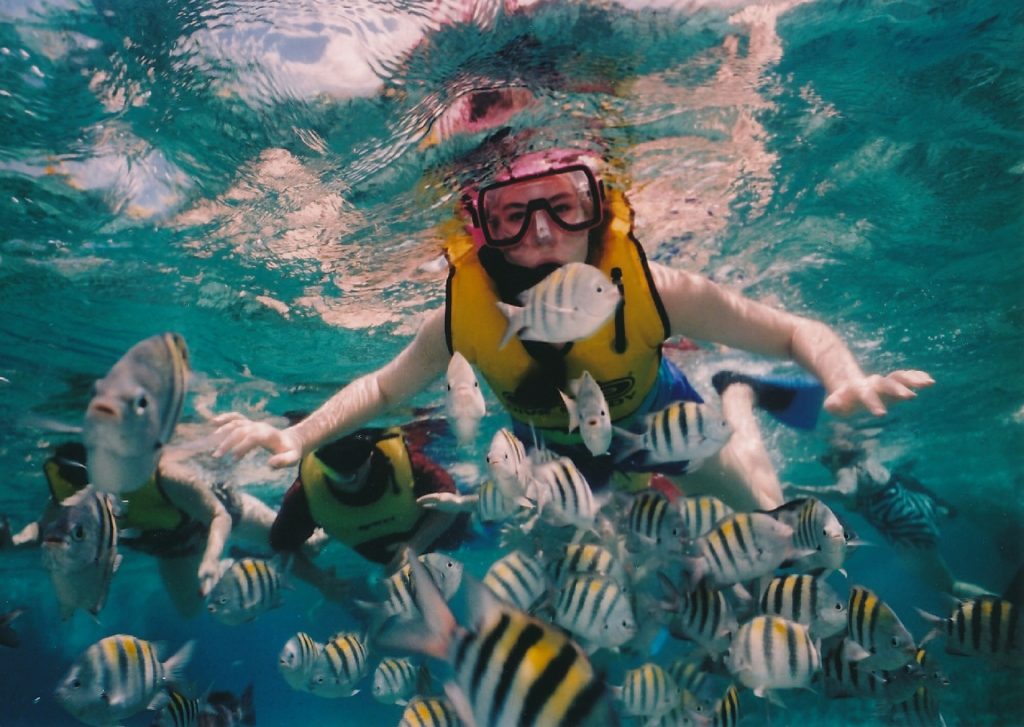 Museum hop – visit the Museum of the Island of Cozumel to see objects regaling the island's flora, fauna, pre Hispanic culture and history; then visit Pax, a small museum displaying pre Hispanic musical instruments; stroll the Celarain Museum of Navigation in the Celarian lighthouse at Punta Sur, the result of a project aiming at rescuing and restoring the old lighthouse structure and displaying preserved artifacts from nearby historical sites.